Call Us On
No. +34 951 87 00 19
Trydan e-Charger V2C - Electric vehicle charger 7,4kW/22kW
The most innovative and intelligent charging at your fingertips in an elegant and functional design. Connect the Trydan e-Charger to your mobile phone, Alexa or Home assistant and your solar panels for maximum efficiency. V2C is compatible with all models of Type 2 electric and plug-in hybrid cars.
Secure payment
Shipping policy
Return policy
Trydan e-Charger V2C: All features of the most advanced e-Charger on the market
  Technical datasheet V2C Trydan
  Installation manual V2C Trydan
Quick and easy installation.
Install the Trydan V2C charger easily and economically. 
Dynamic load management. 
The intelligent charger avoids overcharging by identifying in real time the energy use in the home. In this way, it performs dynamic management to charge the electric vehicle at maximum power.
Connectivity without limits.
All the information on your mobile! V2C Trydan is the only e-Charger on the market that allows you to monitor, update and receive information via Telegram. 
Power outage? No problem!
If there is a power outage, you will only have to lower and raise the general automatic of the house for your car to continue charging. 
Surplus charging
Charge your electric vehicle exclusively with the solar surplus - you won't consume energy from the grid!
Direct connection to your inverter
Wirelessly connect Trydan to your inverter to access consumption data without having to install a current clamp.
Trydan is compatible with all solar inverters. Wirelessly, you can establish a direct connection to GoodWe, Fronius, Huawei, Ingeteam, Kostal, SolarEdge, SolaX, Victron and to Shelly and Wibeee meters.  
Different types of photovoltaic charging in different time slots
Charge your car with grid power, surplus power or a combination of both. You can choose a mode for each time slot - you are in full control!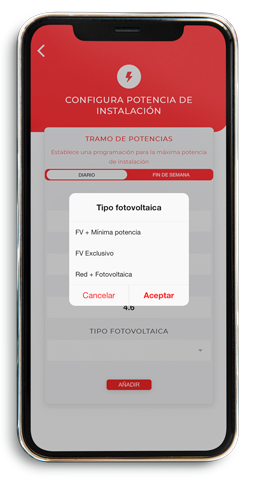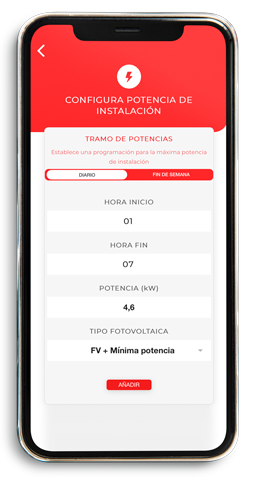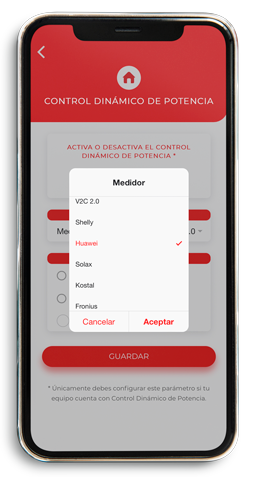 V2C Cloud
The charging experience raised to the highest level.
Program the load in the time slot of your choice to maximize savings.
Activate or deactivate charging, select its intensity, block the use of the charger and consult all statistics from V2C Cloud. 
There is still more!
OCPP communication: Trydan incorporates the OCPP 1.6 JSON protocol for inclusion in management platforms.
Home Assistant integration: load automation through Home Assistant integration.
Open API for developers: allows developers to create software.